MK T and B Centre. Engine remapping for performance and economy
History and development
The vehicle of today bears little resemblance to one from even just a decade or two ago, let alone those from the early days of motoring. Modern engine management systems are highly complex and based around at least one Electronic Control Unit (ECU), which measures a range of external factors, such as temperature, humidity and road speed, together with engine measurements such as speed, engine temperature and exhaust gas composition, and driver inputs including the accelerator pedal position. Using this information, an inbuilt computer changes the settings for, among other things, the amount of fuel supplied to each engine cylinder, the timing of the ignition spark and the turbo-charger pressure (if fitted). The entire process depends on a software 'map' incorporated in the main engine ECU, which is written by computer engineers to deliver suitable settings over a wide range of conditions.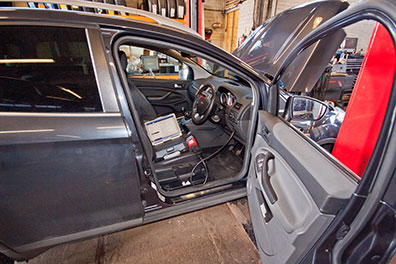 The systems generally work extremely well, certainly compared with older vehicles, and are the primary reason that today's cars are capable of vastly better performance and economy than their predecessors. However, they do have some limitations, mostly due to economies of scale in manufacturing and associated cost constraints. Developing the relevant software is extremely time consuming, and hence expensive. Vehicle manufacturers also sell cars and commercial vehicles across a vast number of countries, with a similarly large range of operating conditions. One of the most important of these is the quality of fuel available, as is the overall climate and altitude.
Manufacturers' production capacity means that the 'core' of vehicles are often built before the country they are sold in is decided, and even when completed, specifications for many countries allow capacity to be diverted. This means that in the great majority of cases, a car's engine control system is set to what amounts to the lowest common denominator, which obviously removes the need for manufacturers to produce different ECU units for many different areas. For importers and main distributors, there are also obvious benefits in terms of spare parts stocking requirements.
Modern ECU mapping and remapping
The overall result is that although the majority of standard ECU computer maps provide satisfactory settings for an extensive range of operating conditions, they represent a 'broad brush' approach and at best can be a compromise. Aftermarket tuning companies soon picked up on this fact, as it means that systems can be adjusted to suit local conditions, improving efficiency, and therefore performance and economy. Initial efforts at tuning by 'remapping' were quite basic and were primarily targeted at obtaining major increases in performance, usually by simply increasing the pressure of a turbo-charger and increasing the amount of fuel supplied to the engine. By comparison, modern engine remapping processes are incredibly detailed and complex, and the best tuning companies spend vast amounts of time and money on software development and testing. The general aim in today's market is not purely to increase performance, but to increase overall efficiency, so that although performance is improved, economy is also enhanced. In many cases, whether a petrol or diesel vehicle, and whether turbo-changed or not, substantial increases can be gained, with absolutely no risk to reliability and often with a marked improvement to the way a vehicle 'drives', due to better and smoother overall running. This is especially the case for vehicles used within Western Europe, where both petrol and diesel fuels must meet strictly-defined standards for quality and where the range of operating conditions is well known.
Engine remapping from MK T and B Centre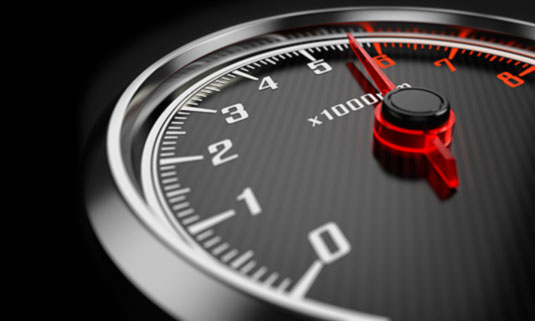 We are approved franchise holders for Quantum Tuning and offer engine remapping in our Milton Keynes premises to suit a very wide range of vehicles. We have substantial experience in this field, and Quantum Tuning are one of the most established and trusted companies in the remapping industry. With a dealer network spanning some 30 countries, they are large enough to be able to employ some of the world's best programming staff and are able to spend enough on proper research and development. The potential gains in performance and economy can be genuinely spectacular, but we never exaggerate the facts and will always give you an honest assessment of the potential gains that can be achieved by engine remapping for your own vehicle.
All our work is fully and comprehensively guaranteed. In fact, we are so confident of the potential improvements that we offer a money-back warranty. Our engine remapping services are suitable for naturally-aspirated, turbo-charged and super-charged vehicles, and are applicable to petrol, diesel and even hybrid engines.
See our 'ECU remapping' page for additional details. Also, click here for answers to frequently asked questions about remapping.