Vauxhall remote keys, standard keys and remote programming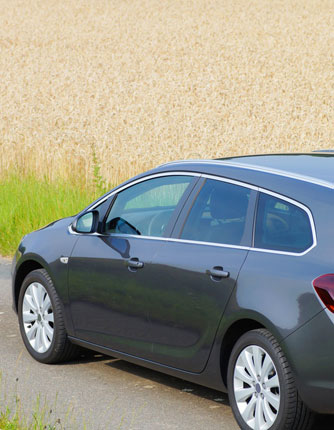 At MK T and B Centre, we specialise in car keys and remotes, and can provide replacement Vauxhall remote keys, older-style keys and standard remotes for virtually any model of car or light commercial, past or present. We are able to provide new replacements at a significantly lower cost than main dealers and can deliver or post in many cases where access to the vehicle's systems is not required. In many instances, we are also able to reprogram existing remotes in the case of a fault. It is never sensible to rely on having only one key, and having at least one spare hidden in your home will save you a significant amount of time and money if the worst happens and you lose the original. However, we are now able to offer a 'cut to code' service for many later models, so even if you have managed to lose or damage all the keys you have, we still may be able to help and save you the cost of replacing all the vehicle locks. Please see our main car key page, or contact us and we will be pleased to assist.
If your Vauxhall remote key is undamaged but has stopped working correctly, you may be able to resolve the issue yourself by re-synchronising the system. This may rectify problems that can be caused if the unit stops working after the battery has been changed or if the remote buttons have been pressed a significant number of times while out of range of the vehicle's receiver. This procedure should be effective for most Vauxhall models, however, we obviously cannot guarantee it will work and many newer variants will require proper reprogramming. Please also note that for the majority of late-model vehicles, this procedure is only effective for a remote that has previously worked correctly with a specific vehicle. It will not work with a new, uncoded replacement remote or one from a different car. For this reason, you should never buy second-hand remotes over the Internet, or new ones unless the seller is trusted. These will not work, and in many cases cannot be programmed to work. Remotes for some later models have an inbuilt code that is entered once from new. They will only ever work with the vehicle they were supplied with and the code cannot be changed or over-written. Please be aware that because of these issues, we are unable to reprogram the majority of second-hand remotes.
We have the necessary equipment and software to correctly program Vauxhall remote keys and the vehicle, and can provide new replacements at a cost substantially lower than main agents. Please contact us if you need assistance. We also usually stock replacement batteries for remotes and can fit these for you quickly.
Vauxhall remote key re-synchronisation procedure
1. With the vehicle's doors unlocked and closed, insert the key into the ignition switch and turn it to position 2 so the instrument panel warning lights illuminate. Leave the key in this position and do not start the engine.
2. The vehicle will remain in re-synchronisation mode for a period of ten seconds.
3. During this ten seconds, press the 'open' button on the remote key, then the lock button.
4. Keep repeating step 3 until the doors unlock and lock correctly.
5. Depending on the vehicle model, the alarm light on the dashboard or the interior lights will flash on and off once or twice to confirm the procedure has been completed.
This should work for most models including Agila, Corsa, Astra, Meriva, Zafira, Insignia, Antara, Vectra and Signum. However, please note the comments above in that the remote key you are trying to synchronise MUST have previously worked correctly with the vehicle.
Vauxhall key types
Vauxhall have used a number of key types for their vehicles, but all late-model cars and light commercials have at a minimum an in-built transponder chip. Even a standard type of metal key incorporates this and although it does not have a battery, the transponder is 'read' by the car's immobiliser system allowing the vehicle to be started. The same system applies to Vauxhall remote keys, though these also incorporate a miniature battery and can lock or unlock the vehicle.
For many years, Vauxhall models have been supplied from new with a 'car pass', which is a card included in the vehicle documents. This card carries details of the car, such as the chassis number and the various security codes for the radio, remote keys, etc. For security reasons you obviously should not leave this card in the car, however, this does mean that with used vehicles, the card is often missing. This need not be a problem, as depending on the model and year, we have various ways to obtain the correct details; either from the manufacturer or from 'reading' the car's main electronic units.