Routine servicing and vehicle mechanical repairs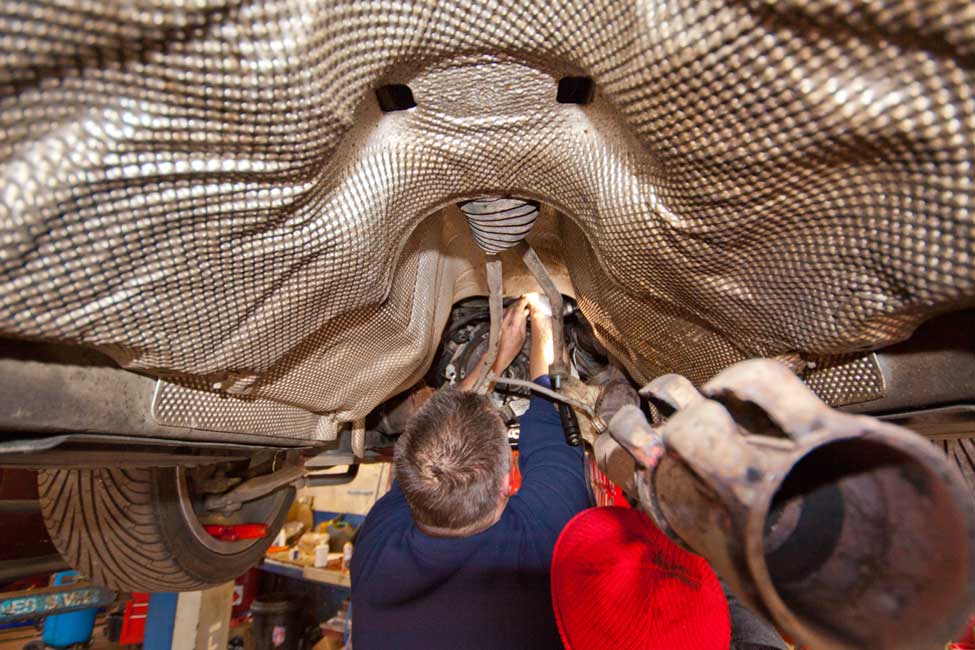 We offer routine servicing for virtually any car or light commercial vehicle. This ranges from a minor service, through full and major servicing, which can include changing all filters, spark plugs, etc. In all cases, we will run a safety check and advise if any other work is necessary, or when other replacements may be required. We also provide replacement of items such as cam belts in line with manufacturers' recommended intervals. We also check whether your car is still covered by the manufacturer's warranty. If so we can still carry out work without affecting your cover, but this must be done using spare parts direct from the relevant franchised dealer.
In addition to routine servicing, we offer a complete range of mechanical repairs; everything from a new battery to a full engine rebuild. Although not by any means a complete list, this includes replacement exhaust systems, clutches and flywheels (including dual-mass versions), and brake components. Gearbox repairs, power steering and suspension repairs, cooling system repairs, suspension and wheel alignment, replacement tyres, wheel balancing, replacement shock absorbers and struts, air conditioning servicing, repairs and re-gassing, welding, and DPF repairs ... together with a comprehensive range of vehicle electronic repairs and diagnostics.
Wherever possible, we will use the best and most cost effective replacement parts for you. However, if your vehicle is still covered by the manufacturer's warranty, we will always source and fit their products to ensure your guarantee remains intact.